GERMANY – Flour treatment specialist Mühlenchemie is turning 100 years old this year, a milestone not many companies get to achieve in their entire lifetime.
To mark this special milestone, the company plans to mark this all-important milestone with year-round celebrations starting on World Flour Day, 20 March 2023.
The celebrations are a tribute to company's achievement with its customers and partners and will be held at its headquarters in Ahrensburg Germany and at its subsidiaries in Mexico, Africa, Asia-Pacific, China, Turkey and the US.
Just how did the company manage to not only survive but also thrive over such a long period of time, one that was punctuated by a world war, multiple recessions including the Great Depression of 1929, pandemics and most recently the Ukraine war?
Maintaining focus on Flour, its core competence
Mühlenchemie was founded in 1923 in Frankfurt by Carl Grüning and since 1990, the company has been part of the Stern-Wywiol Gruppe.
In its 100 years, Mühlenchemie has never lost focus on its core competence Flour, the staple food of mankind for thousands of years. Its laser focus has helped it to make flour history also changing along with the rest of the world.  
"The tagline "Understanding Flour" is something Mühlenchemie has pursued throughout its history," Muhlenchemies says.
"Its deep understanding of this staple food and the factors influencing it, and that it influences, extends from the grain to the final product."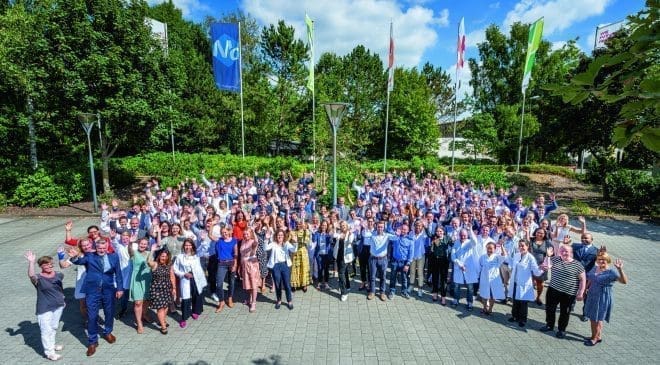 Why "Understanding Flour" is important
Peter Steiner, Global Head of Business Unit, notes that "Understanding Flour" means detailed knowledge of the work, technologies and processes of mills along with our deep understanding of this very complex product
'Understanding Flour' always includes the users as well, such as large and small bakeries and pasta makers, as well as the consumer.
"Only when we understand all of that can we offer the right products and solutions to our customers, the millers of the world," Sterner explains.
"And only when we understand that can we come closer to our goal of making one of the world's most important foods available in top quality."
Shifting focus from personal interest to Research and Development
In the early years, Mühlenchemie admits that it was personal interest and research that drove the company's developments.
 "Today it is the central "Future Maker" Stern-Technology Center in Ahrensburg, Germany, where over 100 scientists and applications technologists work on tailor-made solutions for the requirements of the worldwide milling industry," the company says.
The knowledge of enzymes, vitamins, systems and processes built up there over the decades has resulted in unique and innovative solutions for treating flour.
The company maintains links between central applications research and the worldwide subsidiaries, where consultants maintain close relationships with over 2000 mills in over 150 countries.
This close collaboration has enabled the company to leverage both its strengths at the global and local levels to tailor custom solutions for challenges unique to different localities.
"This is the key to food security for the world, and will only become more important in the future," says Mühlenchemie
Having developed 100 years of experience, the company today seats at the Apex of the flour treatment industry.
It holds its name as a pioneer in flour treatment and improvement, operates worldwide, providing innovative enzyme solutions for safe, quality, affordable food for the growing world population.