KENYA- Broadway Bakery bagged the Community Impact of the Year Award for its 'Be Sugar Smart' campaign while Bakex emerged as a winner under the New Products of the Year category at the recently held Africa Food Awards, in Kenya's capital Nairobi. 
Introduced as the company that "Bakes with Heart," Broadway Bakery was honored with the award in a ceremony attended by representatives from different sectors of the food industry all over Africa. 
According to  Broadway Group Business Development Executive Devan Shah, the 'Be Sugar Smart' campaign started six years ago and has so far reached hundreds of thousands of Kenyans in different counties.
"Diabetes and other communicable diseases are a silent killer in our country. We wanted to sensitize all Kenyans to the dangers of consuming too much sugar," Mr. Shah remarked. 
Broadway walks the talk with their 'Be sugar smart' campaign by integrating its very principle in their baking operations. 
"Our bread always has had low amounts of sugar. It is not sugar-free, but it contains the lowest amounts of sugar required to make the bread taste as good as it does" Devan Shah explained.  
Through this campaign, the company has been going around the country and conducting free screening tests for diabetes and other lifestyle diseases. 
"We have screened about twenty thousand people in over 20 counties in the country," Mr. Shah reported proudly. 
He also appealed to potential partners to support their campaign and advance their noble pursuit of preventing diabetes and other lifestyle diseases among Kenyans. He especially highlighted the need for medication for these diseases.
"Screening is one step, but offering individuals with medication and follow-up is something else," he added. 
Broadway Bakery also bagged the New Projects of the Year award for the commendable expansion of its operations. 
"We did one expansion in the middle of covid, which was really difficult … and we are commissioning the second plant as we speak" Devan Shah commented. 
That translates to two lines commissioned within a period of three years. 
"It teaches us that with adversity, there are opportunities as well," he added. 
Bakex Millers' Ungano bags New Product of the Year award 
During the same ceremony, Bakex Millers, a sister company to Broadway Bakery, received the New Product of the Year award for its blended all-purpose baking flour, Ungano, the first one of its kind in East Africa.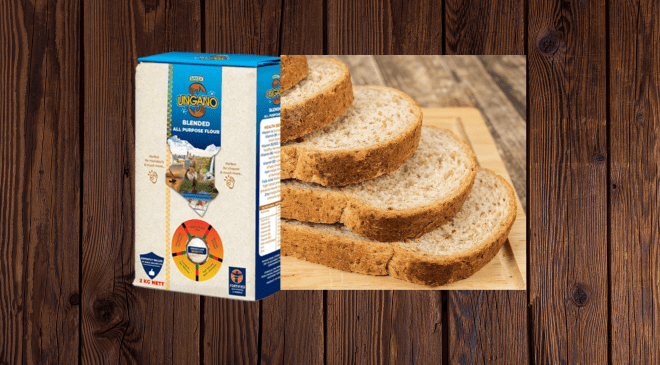 We identified a gap in the market. We noticed that the vendors making chapatis and mandazis would buy a packet of white flour and brown flour and mix them," the company executives explained. 
The idea of mixing the two and developing Ungano was the company's solution towards easing this burden for local vendors and consumers at home as well as providing a product that is more affordable as well. 
"We are honored to receive an award for Ungano Flour at the Africa Food Awards 2023! Thank you, our loyal customers for your continued support over the years!" the company posted on Instagram in appreciation of its customers. 
For all the latest grains industry news from Africa, the Middle East and the World, subscribe to our weekly NEWSLETTERS, follow us on LinkedIn and subscribe to our YouTube channel